Samantha Scott, 2023/2024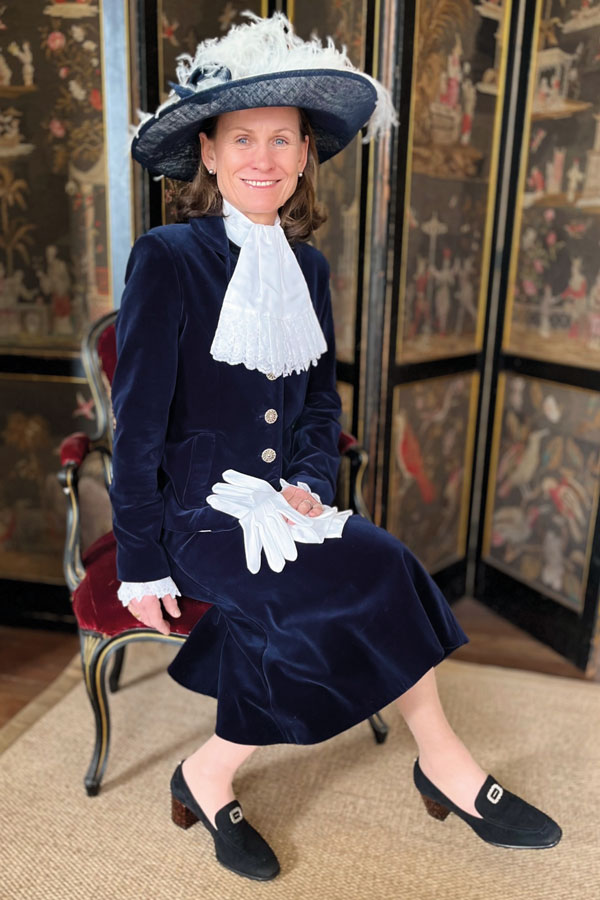 I was born in Sheffield but have lived near Windermere for almost 30 years.
Post Edinburgh University, I worked for several years in London with the wine merchant, Justerini & Brooks. I developed a love of fine wine but London life was not for me in the long term.
I am married to Alex, a 4th generation Cumbrian whose family owned a prominent business in Kendal and also established Abbott Hall Art Gallery and The Brewery Arts Centre along with two significant locally-focused charitable trusts.
I am fortunate to have been a trustee of The Frieda Scott Charitable Trust for 10 years and Chair for 3. The role involves overseeing and providing financial support to multiple organisations serving the needs of the most vulnerable in our county. It is a privilege that is both humbling and inspirational.
Alex and I have 3 adult children who have strong Cumbrian connections and regularly return for weekends and holidays. We live on our family's organic farm and my wider interests are mostly focussed on the outdoors. I have had a life-long passion for horses and until recently enjoyed watching our children compete. I generally have a pair of binoculars with me when walking our dogs and enjoy learning to identify local flora and fauna, particularly birds.
We are lucky to live in such a beautiful environment and I am looking forward to travelling around our county this year, learning about the challenges faced by many in our communities and applauding those who do so much to address them.
In late April I will be walking the 73 miles of The Cumbria Way, visiting up to 25 charities along the way and raising money for the High Sheriff's General Fund. The fund is managed by The Cumbria Community Foundation to which charities can apply for funding. At the end of my year in office I will be awarding grants from the High Sheriff's General Fund.
Undersheriff Tim Cartmell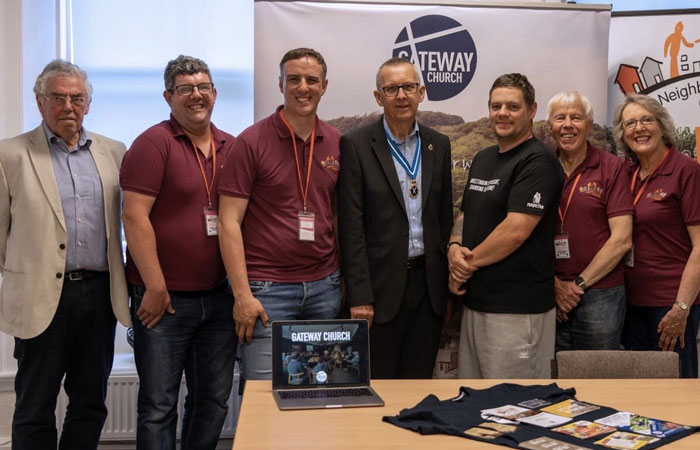 Tim Cartmell has served Cumbria in the voluntary role of Undersheriff since 2013. Born in Cumberland, Tim read law at Cambridge and spent the next 40 years as a Carlisle solicitor. He is also a trustee and vice chair of Cumbria Community Foundation.
As Undersheriff, Tim has a vital role in providing wise counsel and continuity. He brings knowledge and considerable experience of all things relating to protocol and ceremonial matters which is a huge support to each High Sheriff in office.
Chaplain Right Reverend John Richardson
John Richardson is a "Son of a Manse" originally from Durham. After 2 years of National Service in Malaya John studied for 3 years at Cambridge and spent many happy hours rowing on the Cam.
John then spent 2 years at Cuddesdon Theological College Oxford under the watchful eye of Robert Runcie (Archbishop of Canterbury 1980-1991).
Most of John's ordained life has been in Parish Ministry culminating in 8 years as Bishop of Bedford.
John and Felicity-Anne "retired" to Bewcastle 21 years ago, and John has been assistant bishop in the Dioces of both Carlisle and Newcastle.
"It's my 6th " term" as Chaplain to the High Sheriff! A privilege I have always loved as it brings me in touch with all sorts of people in their daily lives, interests and work. What has impressed me most has been the way in which thousands spend hours of their time standing alongside those in particular need. This coming year will be no exception, and I count it a privilege to stand alongside Sam Scott who has been a friend of our family now for almost 40 years."
The Office of High Sheriff of Cumbria
The county of Cumbria was created in 1974. Cumbria is made up of the former shrievalties of Cumberland and Westmorland as well as former parts of Lancashire and the West Riding of Yorkshire.  Below is a list of the previous High Sheriffs of Cumbria.
2022: Alan McViety of Appleby
2021: David Beeby of Cockermouth
2020: Julie Barton of Ulverston
2019: Marcia Reid Fotheringham, JP of Brampton

 

2018: Simon Frederick Michael Berry of Windermere

 

2017: Alistair G M Wannop of Carlisle
2016: The Rev'd (Group Captain) T Richard Lee of Egremont
2015: Samuel Alan Miles Rayner of Kendal
2014: Martyn Peter Telford Hart of Carlisle
2013: Diana Matthews of Windermere
2012: Juliet D J Westoll, MBE of Longtown
2011: Iona A Frost-Pennington of Ravenglass
2010: James Ronald Carr of Warwick-on-Eden
2009: Elizabeth Honor Susan Thornely of Windermere
2008: Graham William Lamont
2007: Claire Theresa Hensman
2006: Robert Lawie Frederick Burgess
2005: Dr Adam Charles Illingworth Naylor of Lowick
2004: Frederick Charles Theodore Markham of Morland, Penrith
2003: Antony Richard Leeming of Skirsgill Park, Penrith
2002: David William Trimble, of Dalston, Carlisle
2001: Robert Bryce Hasell-McCosh of Dalemain, Pooley Bridge, Penrith
2000: The Lady Hothfield, Drybeck Hall, Appleby
1999: Arthur Ian Bullough, of Brampton
1998: Simon Philip Pease of Kirkby Lonsdale
1997: John Henry Fryer-Spedding, OBE, of Keswick
1996: Henry Charles Fraser Bowring, of Barbon
1995: Hugh William Lawson, of Carlisle
1994: Frederick John Richard Boddy, of Burton
1993: Margaret Washington
1992: Myles Christopher Ross Sandys, of Graythwaite Hall, near Hawkshead

 

1991: Ian Cufaude Carr, of Brampton
1990: Thomas Peter Naylor, of Ambleside
1989: Major Timothy Richard Riley, of Penrith
1988: Roger Brockbank, of Kendal
1987: William Victor Gubbins, Esq., of Penrith
1986: Major Nigel James Clarkson Webb, of, Burton-in-Kendal,

 

1985: Major Antony James Robinson Harrison, of Carlisle
1984: Edward Peter Ecroyd, of Carlisle
1983: Peter Eric Fyers Crewdson of Kendal
1982: William John Montague Chaplin of Finsthwaite

 

1981: Timothy Ross Fetherstonhaugh, of, Penrith
1980: Charles Henry Bagot, of Levens Hall
1979: Stafford Vaughan Stepney Howard, of Greystoke Castle, Penrith
1978: Richard Hugh Cavendish, of Holker Hall
1977: Edward Hubert Fleming-Smith, T.D., of Hawksdale Hall, Dalston, Carlisle
1976: Joseph Hugh Harris, of Calthwaite, Penrith
1975: Michael Charles Stanley, M.B.E., of Halecat, Witherslack, Grange-over-Sands
1974: George Nigel Fancourt Wingate, O.B.E., of Bridge End House, Cockermouth
I hope you find the information in this website both interesting and informative. You may like to visit The High Sheriff Association to learn more about the Office of High Sheriff  www.highsheriffs.com