4th May 1st Hayton Rainbows, Brownies and Guides

Chloe, Leader and Lorraine, Border Divisional Commissioner, several volunteers and a lot of energetic Brownies greeted us at the playing field in Gt Corby this evening.  Luckily the rain had stopped and the sun was trying to shine. They were all clearly having fun.  Not having enough space to meet safely (Covid rules) at their home base in Hayton they are temporarily meeting in Gt Corby.  They were curious about their visitor and I was invited to tell them a bit about the history and the modern day role of a High Sheriff and answer questions.  Some great questions were asked and one was especially thought provoking;   "Your title sounds important, so why are visiting us?"  

I am firmly of the opinion that one of the most valuable actions a High Sheriff can do is to highlight the everyday things so many people do to help make better communities.  So everyone is worth a visit.
A session for Guides and Rangers next. Wide games and geocaching activities continued despite the rather large hail stones. The enthusiasm and good attendance numbers are a tribute to all the leaders and volunteers who give their time week after week and in one instance for 20+ years. 
Thank you for the opportunity to meet your group, to hear about all the activites you do and see so many young people enjoying being able to be together again.   If you want to find out more about this dynamic group look them up on facebook.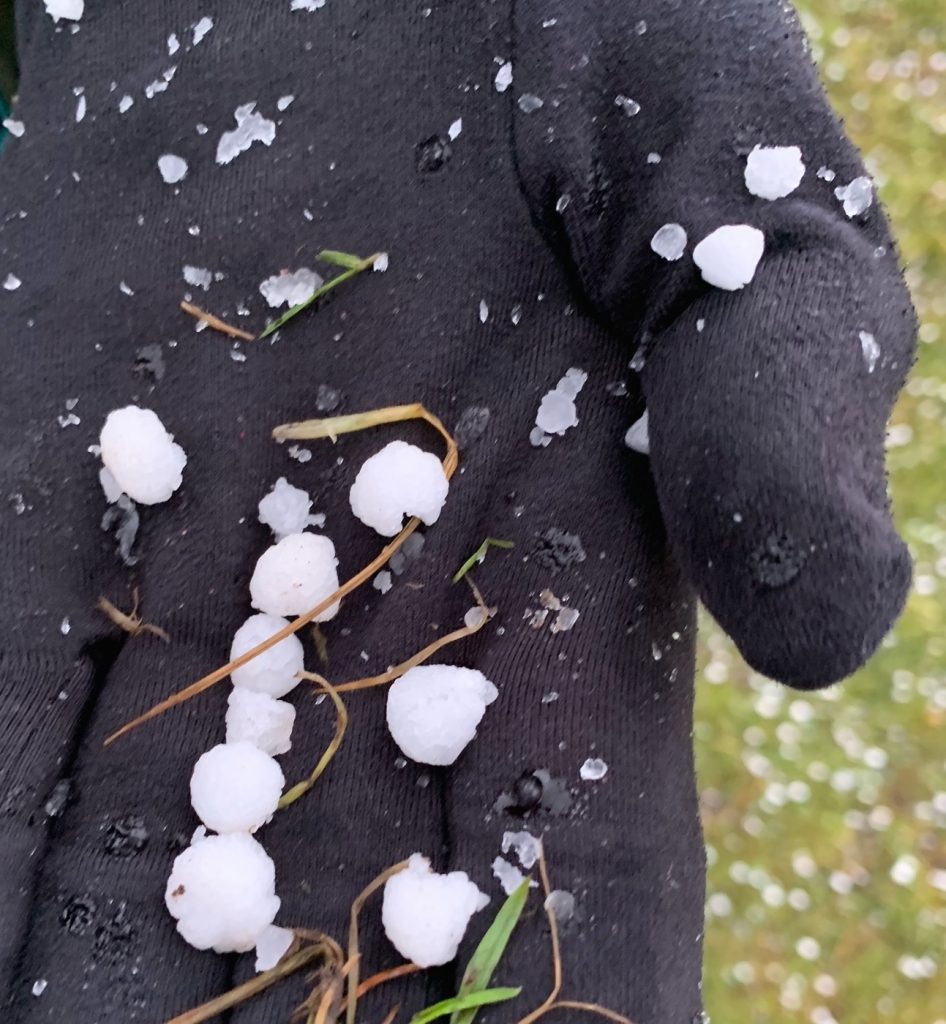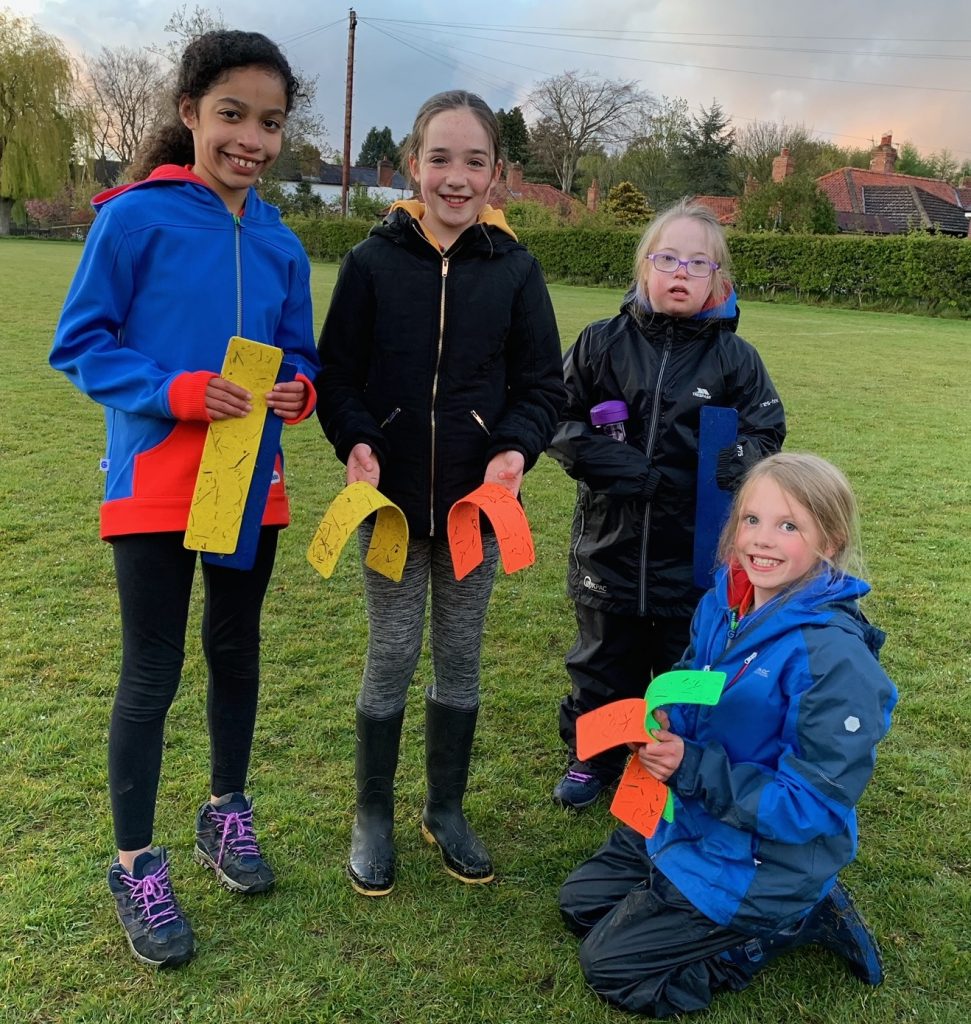 Another reorganised event – like many it was planned for last year by Julie Barton the previous High Sheriff.  The good news is places are available.  If you ever fancied the idea of walking across Morecambe Bay ( expertly guided of course) then here is your chance and the registration fee is donated to Cumbria Community Foundation.  Hopefully see you there.
Tickets are on sale now from the
Cumbria Community Foundation
with entry fees of only £13 per adult and £8 for those 16 years and under (minimum age is 9 years). Advanced booking is essential, and tickets are likely to sell out fast.

All monies raised will go to the High Sheriff's General Fund, managed by Cumbria Com- munity Foundation, which supports voluntary and community groups in Cumbria help- ing people facing disadvantage. Anyone wishing to also fundraise for the High Sheriff Fund can either make a one-off donation or set up a fundraising page and encourage friends and family to sponsor their walk. For more information, visit: https://www.cumbriafoundation.org/fund/high-sheriffs-general-fund/

All participants should have a reasonable level of fitness. Although the route is largely flat, the ground surface can be demanding consisting of sand, mud, shingle, pebble and rocks, and walkers will cross through at least two river channels. For more information
on what to expect and how to prepare for the walk, please visit:https://www.guideover-sands.co.uk/bay-walks/prepare/

17th March Borrowdale Institute Restoration
Walked to Rosthwaite to meet Malcolm so we could see for ourselves how much progress has happened.  Works are entering the home straight.  What an amazing effort to raise the money and get the job done, especially with the challenges of this past year.   So exciting to see the changes and really looking forward to the official opening.  A great resource for the community.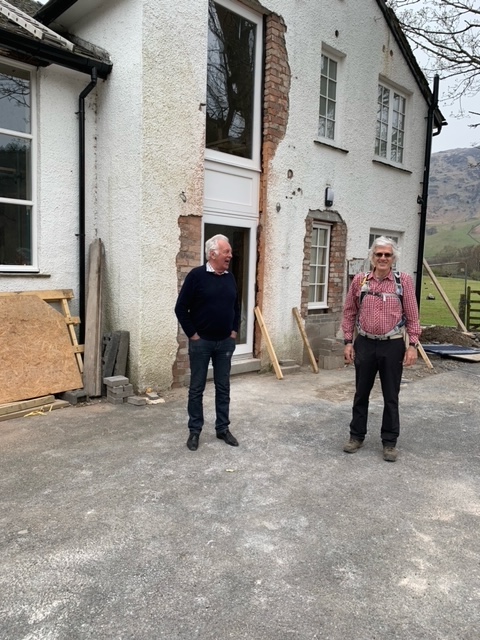 16th March Her Big 5 Challenges
After an excellent walk in fabulous weather (Catbells – Dale Head- Hindscarth) we dropped back down to the lakeside path near Hawes End where we enjoyed an ice cream from the mobile van and met the tenacious Jane Reedy, a teacher from Kendal. She was nearly at the end of completing the first of her Big 5 Challenges to raise money for Cancer Care and Cancer Research UK. It is 5 years since she was diagnosed with an advanced, rare and aggressive form of oesophageal cancer and a year later she was diagnosed with the BRCA1 gene, meaning an increased risk of ovarian and breast cancer. Not someone to give up she is doing this "to spread some 'hope' to those who are going through their own personal 'unchosen challenges', develop an understanding of cancer whilst challenging myself with different sports"

A fantastic effort Jane and we were humbled and inspired to meet you. 1 down 4 to go.

You can read more about her Big 5 Challenges and support Jane using the link below.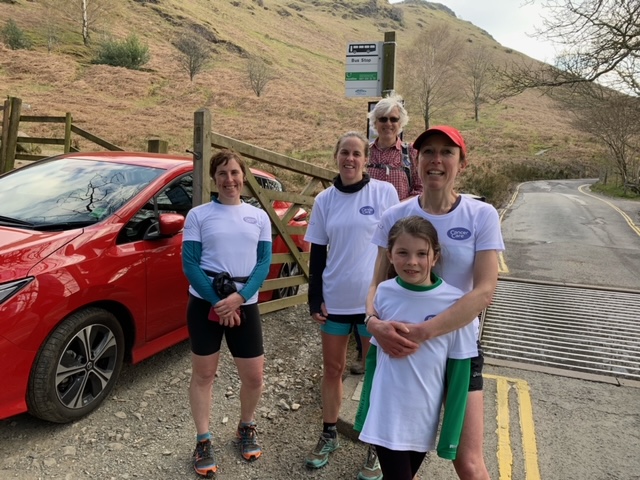 14 April Cumbria Wildlife Trust & Mencap at Gosling Sike, Houghton
Great visit to see the excellent site and work Cumbria Wildlife Trust are doing at Gosling Sike, Houghton.  The sun shone.  Everyone was so pleased to be open again.  A regular group of volunteers from Mencap were helping to tidy up the effects of Covid induced neglect and getting the garden ready for more visitors.  It is so important for people to be able to get out into nature, especially after this last year.  Thank you to Jody, Centre Manager, for an overview of the place, Steve, CEO  for insight into Cumbria Wildlife Trust and their future plans especially for green social prescibing.  Keep an eye on their website.   Also to Sheila, Mencap Director for an explanation of the good work of Carlisle Mencap and to the 3 trustees of Cumbria Community Foundation who joined us to see what the funding received from CCF has helped to achieve.  We were sorry to have to leave for our next visit before the birthday cake for two of the Mencap group was cut.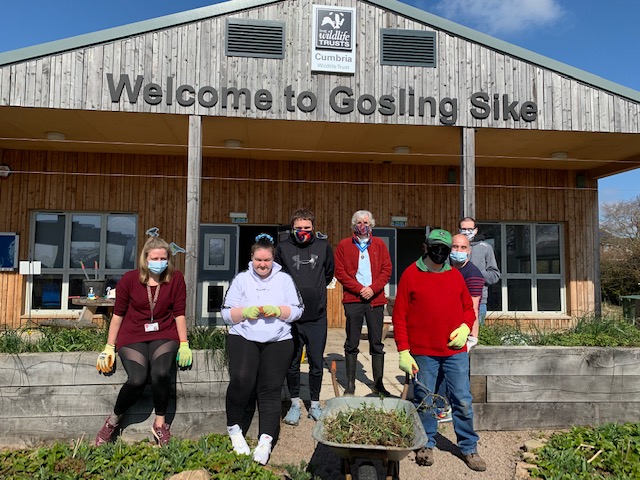 and the sun just kept shining.  Next stop Watchtree near Gt Orton. Greeted by the ever enthusiastic manager Ryan Gosling. We heard about the site's history from WW2 to the present day nature reserve.  After the last Foot and Mouth outbreak, 20 years ago, the local community wanting something positive to come out of those tragic events. So today its a fabulous accessible resource for recreation, education and the environment. 205 acres in total meant to see the variety of activites and meet staff and volunteers we needed wheels.  There are plenty of those for hire. Ryan suprised us with our wheels for the day. It was such fun.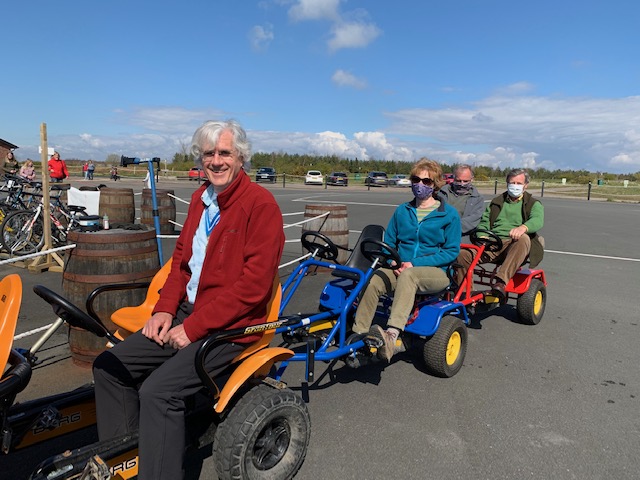 We visited a group of youngsters enjoying an outdoor learning session and celebrating with toasting marshmallows around the fire they had built.  Met  a keen group of volunteers making charcoal ( which is for sale ) and had a delicious picnic lunch (all the goodies from the on site cafe). Back at the cycle hire and repair Matt told us you can take your own bikes in for repair/service and they will take old bikes to renovate and add to their hire fleet. This creates very welcome income.  Such a joy to visit Watchtree and see the good work going on.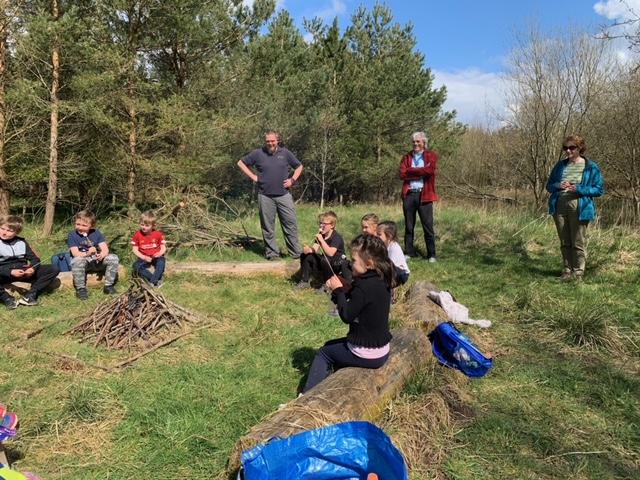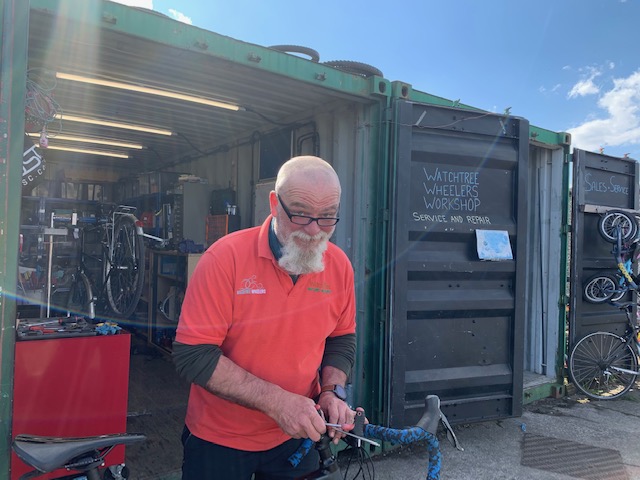 10 April Carlisle Cathedral - The Eucharist service following the announcement of the death of Prince Philip
Not the anticipated start of my year as High Sheriff but I was honoured to be able to attend a service acknowledging the death and life of Prince Philip. A sad piece of news. He contributed in so many ways to so many people. A life well lived. My thoughts are with his family and especially the Queen at this time of loss and rememberance.
High Sheriff Installation 31st March 2021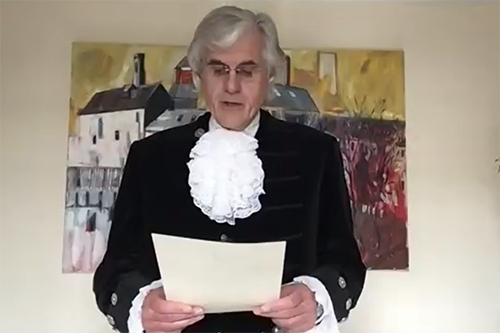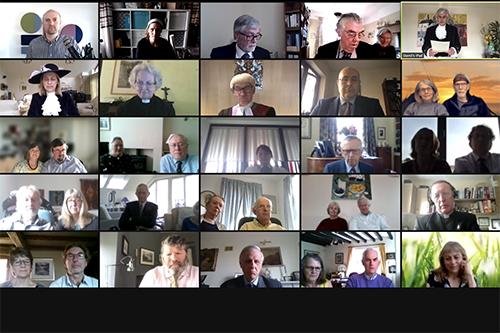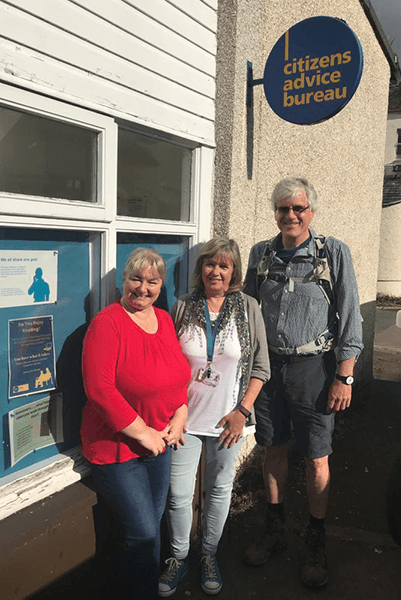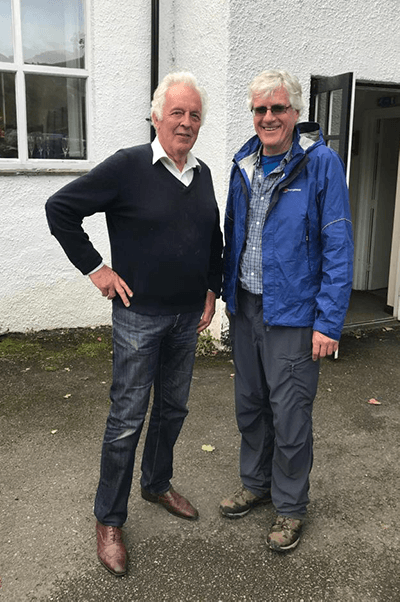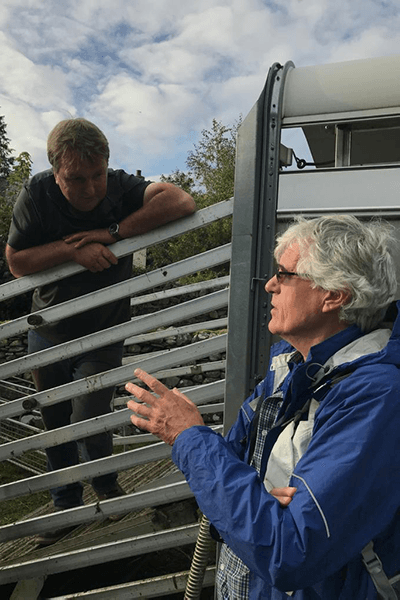 In September 2019 Soo and I walked the Cumbria Way with 2 good friends. Along the route I took the opportunity to visit a number of charities who receive funding from the Cumbria Community Foundation which I have the privilege to Chair. Walking along the route provided significant insight to some very different parts of Cumbria and opportunities for a crack. Ranging from the joy of our landscape (particularly when it's not raining!) to some of the real challenges faced by our communities.