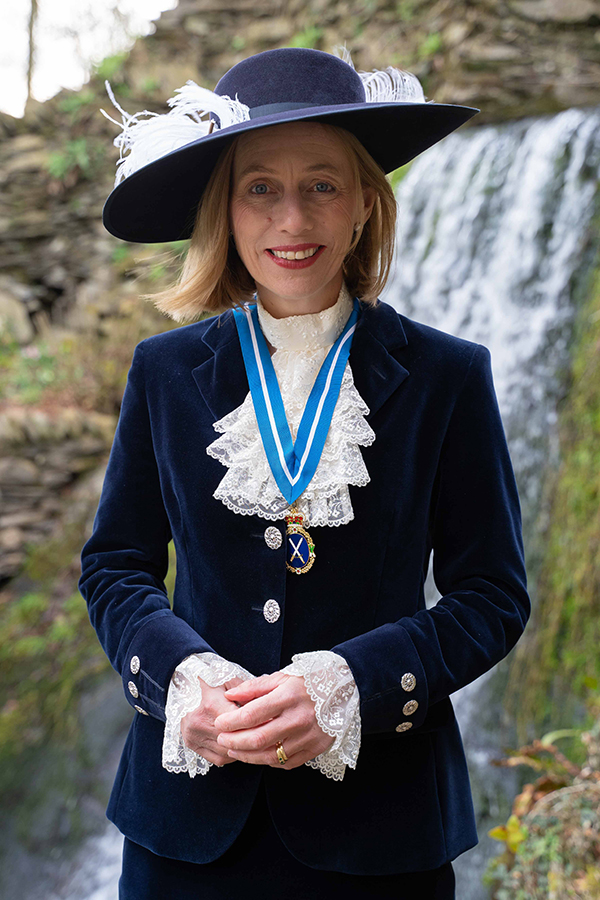 Julie Barton grew up in Ulverston, attending St Mary's RC Primary School and Ulverston Victoria High School. She went on to study at Durham University. After graduation in 1989, Julie returned to Furness and started her career as a teacher at Holy Family School, Barrow-in-Furness. Julie and Peter married in 1990 and have two grown up sons.
In 1993 Julie actively supported Peter in setting up Forge Europa, an LED lighting company based in Ulverston and Dalton-in-Furness. They started the business in the spare room at home from a standing start with no customers, no suppliers and no financial backers. Together they led Forge Europa to become an innovative lighting company with customers in over 20 countries. Julie was instrumental in the company winning a Queen's Award for Outstanding Innovation in 2009. She continues to lead the way on corporate and social responsibilities across an international supply chain and in excellence in environmental management.  
Julie has always taken an active role in community involvement both in her personal and professional life. She led Forge Europa to be the first manufacturing company in the North-West to be awarded the CommunityMark. Julie has many years' experience as a supporter of various charities, as a governor of Furness College, a parish councillor, a catechist in her home parish, as a supporter of Ulverston's festivals and as a fundraiser.
As High Sheriff, Julie has chosen to focus on tackling social isolation and loneliness as the theme for her shrieval year. She will also be actively supporting Cumbria Community Foundation. 
Undersheriff Tim Cartmell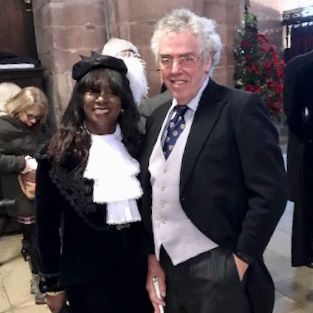 Tim Cartmell has served Cumbria in the voluntary role of Undersheriff since 2013. Born in Cumberland, Tim read law at Cambridge and spent the next 40 years as a Carlisle solicitor. He is also a trustee and vice chair of Cumbria Community Foundation.
As Undersheriff, Tim has a vital role in providing wise counsel and continuity. He brings knowledge and considerable experience of all things relating to protocol and ceremonial matters which is a huge support to each High Sheriff in office.
Photo: Undersheriff Tim Cartmell with last year's High Sheriff of Cumbria, Marcia Reid Fotheringham.
Chaplain Canon Paul Embery V.G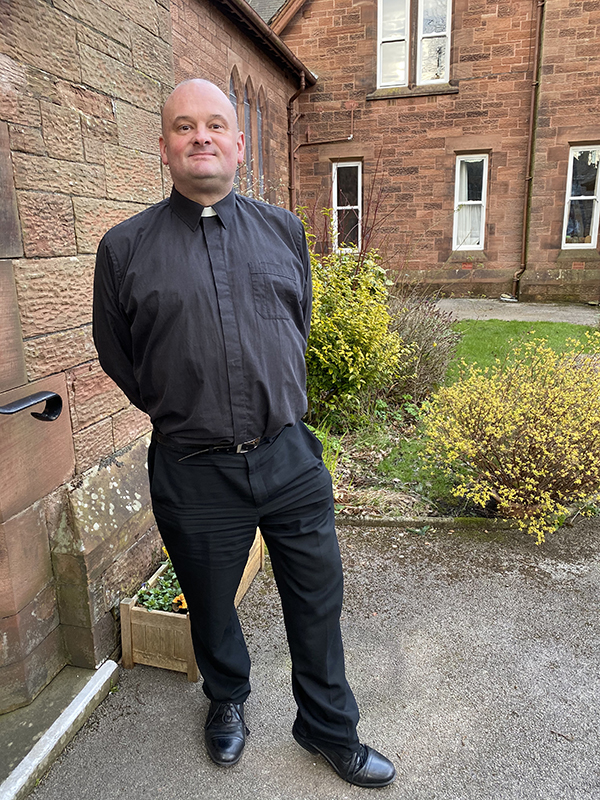 Each High Sheriff may appoint a chaplain to support them in their year in office. A chaplain may be of any denomination or faith group appropriate to the High Sheriff. Fr Paul has been appointed chaplain for the year 2020/21. He is Parish Priest of St Mary of Furness Catholic Church, Ulverston with Our Lady of Furness Catholic Church in Dalton in Furness. He is also Diocesan Chancellor and Vicar General for the Catholic Diocese of Lancaster.
The Office of High Sheriff of Cumbria
The county of Cumbria was created in 1974. Cumbria is made up of the former shrievalties of Cumberland and Westmorland as well as former parts of Lancashire and the West Riding of Yorkshire.  Below is a list of the previous High Sheriffs of Cumbria.
2019: Marcia Reid Fotheringham, JP of Brampton

 

2018: Simon Frederick Michael Berry of Windermere

 

2017: Alistair G M Wannop of Carlisle
2016: The Rev'd (Group Captain) T Richard Lee of Egremont
2015: Samuel Alan Miles Rayner of, Kendal
2014: Martyn Peter Telford Hart of Carlisle
2013: Diana Matthews of Windermere
2012: Juliet D J Westoll, MBE of Longtown
2011: Iona A Frost-Pennington of Ravenglass
2010: James Ronald Carr of Warwick-on-Eden
2009: Elizabeth Honor Susan Thornely of Windermere
2008: Graham William Lamont
2007: Claire Theresa Hensman
2006: Robert Lawie Frederick Burgess
2005: Dr Adam Charles Illingworth Naylor, of Lowick
2004: Frederick Charles Theodore Markham of Morland, Penrith
2003: Antony Richard Leeming of Skirsgill Park, Penrith
2002: David William Trimble, of Dalston, Carlisle
2001: Robert Bryce Hasell-McCosh of Dalemain, Pooley Bridge, Penrith
2000: The Lady Hothfield, Drybeck Hall, Appleby
1999: Arthur Ian Bullough, of Brampton
1998: Simon Philip Pease of Kirkby Lonsdale
1997: John Henry Fryer-Spedding, OBE, of Keswick
1996: Henry Charles Fraser Bowring, of Barbon
1995: Hugh William Lawson, of Carlisle
1994: Frederick John Richard Boddy, of Burton
1993: Margaret Washington
1992: Myles Christopher Ross Sandys, of Graythwaite Hall, near Hawkshead

 

1991: Ian Cufaude Carr, of Brampton
1990: Thomas Peter Naylor, of Ambleside
1989: Major Timothy Richard Riley, of Penrith
1988: Roger Brockbank, of Kendal
1987: William Victor Gubbins, Esq., of Penrith
1986: Major Nigel James Clarkson Webb, of, Burton-in-Kendal,

 

1985: Major Antony James Robinson Harrison, of Carlisle
1984: Edward Peter Ecroyd, of Carlisle
1983: Peter Eric Fyers Crewdson of Kendal
1982: William John Montague Chaplin of Finsthwaite

 

1981: Timothy Ross Fetherstonhaugh, of, Penrith
1980: Charles Henry Bagot, of Levens Hall
1979: Stafford Vaughan Stepney Howard, of Greystoke Castle, Penrith
1978: Richard Hugh Cavendish, of Holker Hall
1977: Edward Hubert Fleming-Smith, T.D., of Hawksdale Hall, Dalston, Carlisle
1976: Joseph Hugh Harris, of Calthwaite, Penrith
1975: Michael Charles Stanley, M.B.E., of Halecat, Witherslack, Grange-over-Sands
1974: George Nigel Fancourt Wingate, O.B.E., of Bridge End House, Cockermouth
I hope you find the information in this website both interesting and informative. You may like to visit The High Sheriff Association to learn more about the Office of High Sheriff  www.highsheriffs.com