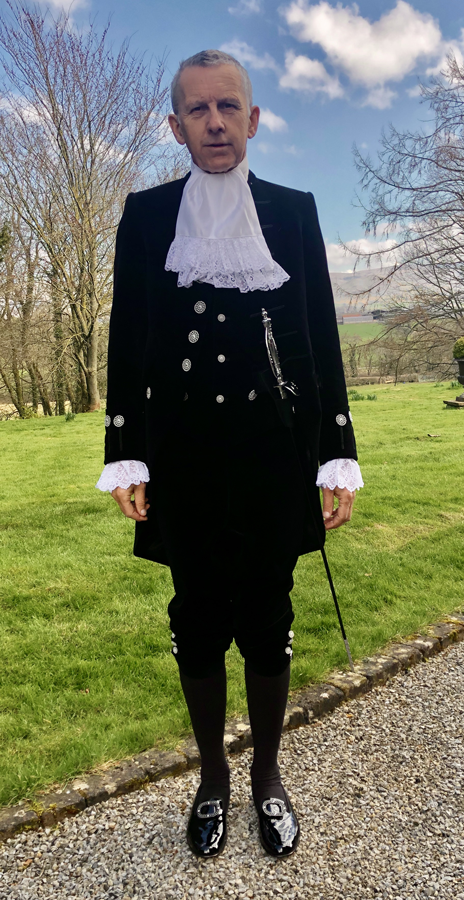 I was born in Penrith and have lived in the Eden Valley all of my life never more than 10 miles from Penrith. Whilst rooted in Cumbria I have travelled extensively but always looked forward to returning home and have lived in my current house for almost 40 years.
My wife, Marie, is a former magistrate who chaired both adult and youth courts for 21 years, she also sat on appeals in the Crown Court. After attaining a bachelor degree in law LLB (Hons) she studied for a master's degree (LLM) in International law specialising in Human Rights and Humanitarian law. Together we have 3 grown up children and 6 grandchildren.
I was educated at High Hesket primary school and after passing the 11plus moved to Penrith Queen Elizabeth Grammar School where I became deputy head boy.
After leaving school I trained as Chartered Accountant and was one of the founding partners of a local firm of Chartered Accountants. When we started there were 3 of us and 8 clients, when I retired in 2018 we had 170 staff and annual fee income in excess of £7M. I am now fully retired but have been granted life membership of the Institute of Chartered Accountants.
I have been a trustee of Voluntary Action Cumbria for almost 20 years, a director of Appleby Community Enterprises for 10 years and I was trustee of Appleby Training and Heritage Centre for 20 years until its closure in 2020. I have recently become a governor at Appleby Grammar School.
I am an active member of Appleby Rotary club having held the posts of president, secretary and currently treasurer. During my time in Rotary I have taken part in an aid convoy to Mali, which included visiting Timbuktu, and have been on an excursion to the most northerly Rotary club in Russia, Murmansk. This together with my community work earned me a Paul Harris Fellowship.
Undersheriff Tim Cartmell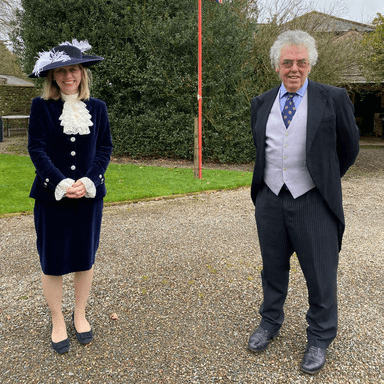 Tim Cartmell has served Cumbria in the voluntary role of Undersheriff since 2013. Born in Cumberland, Tim read law at Cambridge and spent the next 40 years as a Carlisle solicitor. He is also a trustee and vice chair of Cumbria Community Foundation.
As Undersheriff, Tim has a vital role in providing wise counsel and continuity. He brings knowledge and considerable experience of all things relating to protocol and ceremonial matters which is a huge support to each High Sheriff in office.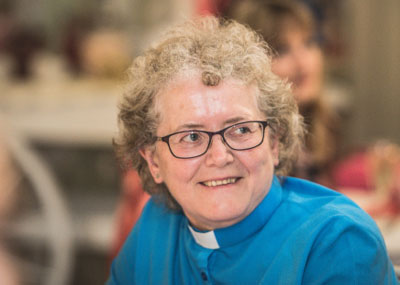 Julia Powley is Cumbrian born and bred, growing up in Cockermouth where her family has roots going back over 300 years. She studied for her first degree in modern and medieval history at St Andrews University, before qualifying as a chartered accountant in Carlisle. She became a partner at Dodd and Co, specialising in large companies and charities.
In 1997, she resigned from the partnership and went to work with St James Church in Carlisle. Julia trained for ordination at Ridley Hall in Cambridge and was ordained in 2009. She is currently vicar of Harrington and Distington and  is involved with the selection of candidates for ordination both locally and nationally. She has served on the governing bodies of five schools, and was a trustee of the Kepplewray Project in Broughton in Furness for many years. More recently she has been a trustee of Distington Big Local.
Julia is honoured to be able to support Alan McViety in his year as High Sheriff, rekindling ties which go back many years.
The Office of High Sheriff of Cumbria
The county of Cumbria was created in 1974. Cumbria is made up of the former shrievalties of Cumberland and Westmorland as well as former parts of Lancashire and the West Riding of Yorkshire.  Below is a list of the previous High Sheriffs of Cumbria.
2021: David Beeby of Cockermouth
2020: Julie Barton of Ulverston
2019: Marcia Reid Fotheringham, JP of Brampton

 

2018: Simon Frederick Michael Berry of Windermere

 

2017: Alistair G M Wannop of Carlisle
2016: The Rev'd (Group Captain) T Richard Lee of Egremont
2015: Samuel Alan Miles Rayner of Kendal
2014: Martyn Peter Telford Hart of Carlisle
2013: Diana Matthews of Windermere
2012: Juliet D J Westoll, MBE of Longtown
2011: Iona A Frost-Pennington of Ravenglass
2010: James Ronald Carr of Warwick-on-Eden
2009: Elizabeth Honor Susan Thornely of Windermere
2008: Graham William Lamont
2007: Claire Theresa Hensman
2006: Robert Lawie Frederick Burgess
2005: Dr Adam Charles Illingworth Naylor of Lowick
2004: Frederick Charles Theodore Markham of Morland, Penrith
2003: Antony Richard Leeming of Skirsgill Park, Penrith
2002: David William Trimble, of Dalston, Carlisle
2001: Robert Bryce Hasell-McCosh of Dalemain, Pooley Bridge, Penrith
2000: The Lady Hothfield, Drybeck Hall, Appleby
1999: Arthur Ian Bullough, of Brampton
1998: Simon Philip Pease of Kirkby Lonsdale
1997: John Henry Fryer-Spedding, OBE, of Keswick
1996: Henry Charles Fraser Bowring, of Barbon
1995: Hugh William Lawson, of Carlisle
1994: Frederick John Richard Boddy, of Burton
1993: Margaret Washington
1992: Myles Christopher Ross Sandys, of Graythwaite Hall, near Hawkshead

 

1991: Ian Cufaude Carr, of Brampton
1990: Thomas Peter Naylor, of Ambleside
1989: Major Timothy Richard Riley, of Penrith
1988: Roger Brockbank, of Kendal
1987: William Victor Gubbins, Esq., of Penrith
1986: Major Nigel James Clarkson Webb, of, Burton-in-Kendal,

 

1985: Major Antony James Robinson Harrison, of Carlisle
1984: Edward Peter Ecroyd, of Carlisle
1983: Peter Eric Fyers Crewdson of Kendal
1982: William John Montague Chaplin of Finsthwaite

 

1981: Timothy Ross Fetherstonhaugh, of, Penrith
1980: Charles Henry Bagot, of Levens Hall
1979: Stafford Vaughan Stepney Howard, of Greystoke Castle, Penrith
1978: Richard Hugh Cavendish, of Holker Hall
1977: Edward Hubert Fleming-Smith, T.D., of Hawksdale Hall, Dalston, Carlisle
1976: Joseph Hugh Harris, of Calthwaite, Penrith
1975: Michael Charles Stanley, M.B.E., of Halecat, Witherslack, Grange-over-Sands
1974: George Nigel Fancourt Wingate, O.B.E., of Bridge End House, Cockermouth
I hope you find the information in this website both interesting and informative. You may like to visit The High Sheriff Association to learn more about the Office of High Sheriff  www.highsheriffs.com